A Whitehall witch-hunt
Some quangos deserve to go, but not all - the Government is being over-hasty and almost medieval in its disregard for Parliament.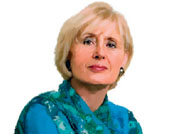 In October this year, 192 quangos were slashed and another 481 were merged, reorganised or reformed in the Public Bodies Bill. This Bonfire of the Quangos was met with such interest that on the day the full list was published, the Cabinet Office website crashed as a result of the numbers of queries.
Politicians have long had a love-hate relationship with quasi non-governmental organisations. On the one hand, it is useful to be able to create an independent public body in response to issues of public concern such as those that arose after the birth of Louise Brown, the first baby to be conceived by IVF, and led to the establishment of the much respected Human Fertilisation and Embryology Authority. But when, on the other hand, something goes wrong and becomes the object of public opprobrium, it is politically expedient to have a quango such as the Child Support Agency to blame and abolish.
There is no doubt that many quangos deserve to go. Some have been established by government out of a misplaced sense that something should be done to help. Take Food from Britain, set up to support exporters of British food and drink. Is it really appropriate for taxpayers' money to be used to assist business, which can take care of itself?