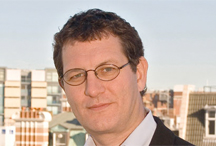 Who said it?
"I enjoyed every minute of it up until 5.35pm on 24 July this year." - John Woodward, the recently-resigned CEO of the doomed Film Council, describes the exact moment he discovered Government cuts would ruin his fun.
Published: 14 Sep 2010
Last Updated: 09 Oct 2013
.

Find this article useful?
Get more great articles like this in your inbox every lunchtime