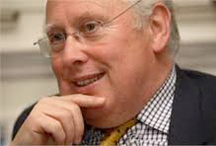 Who said it?
"It seems John Prescott went potty over pot plants" - Local Government minister Bob Neill reveals that the former deputy prime minister spent £40,000 on a contract, signed in 2004, to have his staff's plants watered. From now on, in one of the Coalition's less controversial money-saving ideas, they'll be watering their own.
Published: 16 Sep 2010
Last Updated: 09 Oct 2013
.
Find this article useful?
Get more great articles like this in your inbox every lunchtime