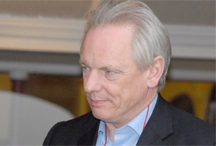 Who said it?
Quote - 'You don't need to pay stupendous amounts to get good people' - Cabinet Office minister Francis Maude displays a rather tenuous grasp of the laws of supply and demand while commenting on new figures which show that 9,000 civil servants earn more than the Prime Minister. Maude earns £134,565.
Published: 20 Sep 2010
Last Updated: 09 Oct 2013
.
Find this article useful?
Get more great articles like this in your inbox every lunchtime