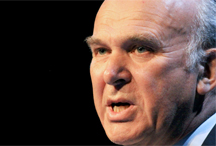 Who said it?
'Capitalism is the astounding belief that the most wickedest of men will do the most wickedest of things for the greatest good of everyone.' - John Maynard Keynes. Something for Vince Cable to think about, maybe...
Published: 22 Sep 2010
Last Updated: 09 Oct 2013
.
Find this article useful?
Get more great articles like this in your inbox every lunchtime