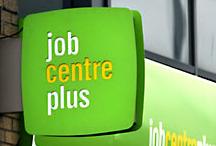 Who said it?
'Do you think anyone would hire you? Look at it this way - if you were to stand behind a wall - or put a paper bag over your face, do you think you would have a better chance?'- Interview tips allegedly offered to jobseeker Hayley O'Neil by an unkind (but, some would argue, well justified) JobCentre official.
Published: 24 Sep 2010
Last Updated: 09 Oct 2013
.
Find this article useful?
Get more great articles like this in your inbox every lunchtime