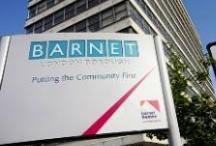 Who said it?
'British mother-in-law jokes, as well as offensively sexist in their own right, can also be seen as offensive on the grounds that they disrespect elders or parents' - A new Barnet council HR booklet fails to display much in the way of a sense of humour.
Published: 27 Sep 2010
Last Updated: 09 Oct 2013
.
Find this article useful?
Get more great articles like this in your inbox every lunchtime