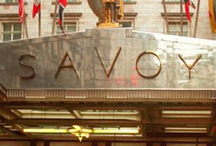 Who said it?
'The timing of entering back into the market is quite fortuitous. Clearly not planned, but fortuitous.' - Savoy general manager Kiaran MacDonald, who is preparing for the hotel's re-opening after a three-year refurbishment, expresses his relief that the hotel didn't have to grapple with the recession.
Published: 01 Oct 2010
Last Updated: 09 Oct 2013
Source: The Times
Find this article useful?
Get more great articles like this in your inbox every lunchtime