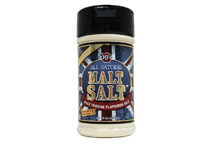 Who said it?
'Everything should taste like bacon' - the rather alarming motto of food manufacturer J&D's, which has just launched Malt Salt, a vinegar-flavoured salt - perfect for fish and chip afficianados fed-up with soggy chips.
Published: 05 Oct 2010
Last Updated: 09 Oct 2013
.
Find this article useful?
Get more great articles like this in your inbox every lunchtime