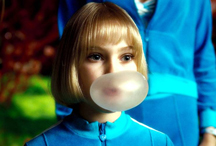 Who said it?
'Science and technology is changing the future of food: nanoparticles may hold the answer to creating a three course gourmet gum.' - Food scientist Dave Hart gives hopes to millions of Roald Dahl fans as he explains the development of Willy Wonka-style chewing gum might just be around the corner...
Published: 08 Oct 2010
Last Updated: 09 Oct 2013
.

Find this article useful?
Get more great articles like this in your inbox every lunchtime