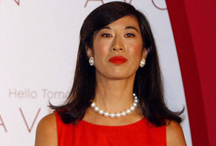 Who said it?
'[Our investors] want selling lipstick to be the No1 thing we do, sure, but the reason we sell product is we empower women.' - Avon CEO Andrea Jung maintains during an interview with the Sunday Times that despite being one of the most financially successful cosmetics companies in the US, Avon also has a wider social role to play in the communities it serves.
Published: 18 Oct 2010
Last Updated: 09 Oct 2013
.
Find this article useful?
Get more great articles like this in your inbox every lunchtime