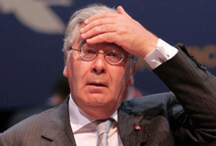 Who said it?
'History suggests that after a financial crisis the hangover lasts for a while' - on the day of the Spending Review, Bank of England governor Mervyn King warns that the UK is in for a sober decade following the financial crisis.
Published: 20 Oct 2010
Last Updated: 09 Oct 2013
.
Find this article useful?
Get more great articles like this in your inbox every lunchtime