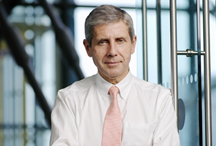 Who said it?
'Shoppers want an endless amount of options and if you're not in the options game you're a loser,' soon-to-be replaced M&S chairman Sir Stuart Rose explains how social networks will begin to take on an increasingly important role for retailers in the near future.
Published: 26 Oct 2010
Last Updated: 09 Oct 2013
.
Find this article useful?
Get more great articles like this in your inbox every lunchtime