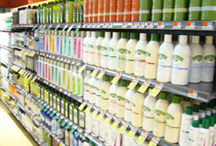 Who said it?
'That's like adding a drop of whisky to water and calling it a cocktail.' - John Hamilton, owner of Essentially Yours which makes organic hair products, says buyers of expensive shampoos are being ripped off. Even when natural extracts such as sunflower oil are listed, they'll only count as less than 1% of the overall amount.
Published: 01 Nov 2010
Last Updated: 09 Oct 2013
.

Find this article useful?
Get more great articles like this in your inbox every lunchtime