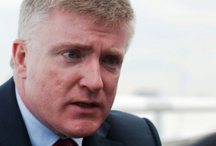 Who said it?
'There is a danger that some businesses have become grantpreneurs' - Mark Prisk, minister at the Business Department, says that small businesses have become increasingly reliant on government grants - and that affordability was the main reason behind the decision to scrap a £470m grant scheme that backs businesses in deprived areas.
Published: 02 Nov 2010
Last Updated: 09 Oct 2013
.
Find this article useful?
Get more great articles like this in your inbox every lunchtime