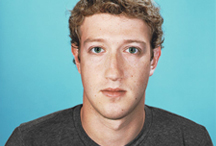 Who said it?
'The iPad? The iPad isn't mobile. It's a computer,' Facebook creator Mark Zuckerberg quashes hopes that the company will create an iPad application, saying their goal is to focus on mobile platforms to encourage a more social experience. It comes as Zuckerberg set out plans to offer shopping discounts for users who check into the site's 'location' feature.
Published: 04 Nov 2010
Last Updated: 09 Oct 2013
.
Find this article useful?
Get more great articles like this in your inbox every lunchtime