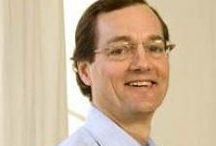 Who said it?
'It has exceeded all my nightmares' - Gartmore CEO Jeff Meyer reflects on the group's troubles after its chief rainmaker, Roger Guy, quit - sending shares plummeting by 15%. The business is now for sale, but faces massive losses, with shares plummeting to half their 220p flotation price.
Published: 09 Nov 2010
Last Updated: 09 Oct 2013
.
Find this article useful?
Get more great articles like this in your inbox every lunchtime