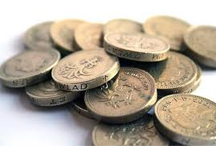 Who said it?
'A bailout from the German Chancellor with a few shillings of sympathy from the British Chancellor on the side' - the Irish Times asks, somewhat melodramatically, if a bailout from the IMF is what men died for in 1916. The mood in Ireland has been downcast since the country's rapid economic slide - just a few years after being lauded for its economic transformation.
Published: 19 Nov 2010
Last Updated: 09 Oct 2013
.
Find this article useful?
Get more great articles like this in your inbox every lunchtime