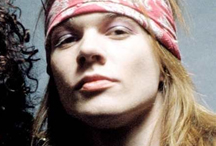 Who said it?
'You can have anything you want, but you better not take it from me' - a line from Guns'n'Roses' 'Welcome to the Jungle', which should perhaps have acted as a warning to Activision. The software company is being sued by the band's leader, Axl Rose, over copyright infringements on the cover of its game Guitar Hero III: Legends of Rock, after it featured spurned guitarist Slash.
Published: 25 Nov 2010
Last Updated: 09 Oct 2013
.

Find this article useful?
Get more great articles like this in your inbox every lunchtime