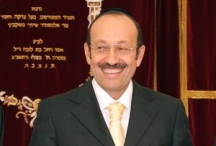 Who said it?
'It is not clear what Mashkevich is spending his billions on, but it is certainly not culinary talent' - He may be one of Kazakhstan's most powerful businessmen, but Alexander Mashkevich's culinary taste fails to satisfy the US ambassador. The comment was sent in a report to Washington in 2008, and was exposed by Wikileaks after it published US diplomatic documents.
Published: 01 Dec 2010
Last Updated: 09 Oct 2013
.
Find this article useful?
Get more great articles like this in your inbox every lunchtime