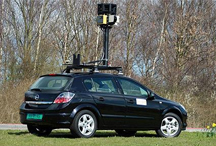 Who said it?
'It's one sweet dollar of vindication' - Gregg Zegarelli, the attorney for a couple from Pennsylvania who have been awarded $1 in compensation from internet giant Google after they claimed Google's 'street view' had trespassed on their property, tries to see the bright side of their rather hollow victory.
Published: 03 Dec 2010
Last Updated: 03 Dec 2010
.
Find this article useful?
Get more great articles like this in your inbox every lunchtime