Who said it?
'More of us are members of Middle Britain than we might think.'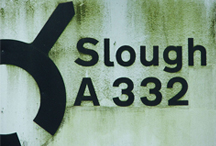 Or, at least, that's what data company Experian thinks. The company has attempted to define a 'typical' Briton, and apparently this involves driving a Ford Focus, going on holiday twice a year, shopping at Tesco - and living in a semi-detached house.
More than 13 million of us belong in this category, making up just over a fifth of the UK population. And the place which is most likely to represent middle Britain is Slough – where almost two thirds (63%) fall into the 'middle Britain' band.
Perhaps best known as the borough which housed David Brent, and the place which John Betjeman referred to in his
rather unflattering poem
, Slough now has another accolade to its name: the most average place in Britain.