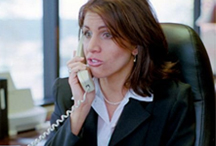 Who said it?
'People are confusing equal opportunities with equal outcomes, and there is little popular support for the kind of social engineering being demanded by feminists and legislators' - In a remark likely to stir the debate on equal pay, Catherine Hakim, a sociologist at the London School of Economics, says the gender pay gap is down to women choosing to focus on their family, not their career.
Published: 20 Dec 2010
Last Updated: 09 Oct 2013
.
Find this article useful?
Get more great articles like this in your inbox every lunchtime