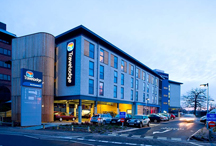 Who said it?
'Our customers' left behinds demonstrate what a broad cross-section of people stay in our hotels' - Travelodge publishes a list of items people are most likely to leave behind after vacating their hotel rooms. Among the oddest finds include a set of gold dentures, a full-size Dalek and £10,000 in cash left in a bin.
Published: 06 Jan 2011
Last Updated: 09 Oct 2013
.
Find this article useful?
Get more great articles like this in your inbox every lunchtime