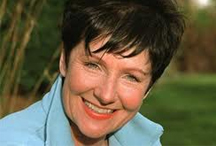 Who said it?
'I did this because it was the right thing to do - I couldn't have lived with myself if I'd just walked away' - former BBC Countryfile presenter Miriam O'Reilly speaks of her relief after she won an employment tribunal against the Beeb, accusing it of ageism. She added the win will have 'implications for all broadcasters, not just the BBC'.
Published: 11 Jan 2011
Last Updated: 09 Oct 2013
.
Find this article useful?
Get more great articles like this in your inbox every lunchtime