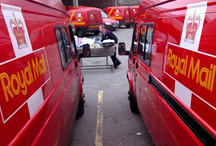 Who said it?
'In the tough world of business, where a profit-hungry, privatised Royal Mail will be looking to drive the hardest bargain possible, neither tradition nor public service is likely to be the foremost consideration.' - Shadow Minister Nia Griffith warns during the Postal Bill debate, which was passed yesterday, that the privatisation of Royal Mail could have a catastrophic effect on post offices - but the Government insists it had to abide by European competition rules.
Published: 13 Jan 2011
Last Updated: 09 Oct 2013
.
Find this article useful?
Get more great articles like this in your inbox every lunchtime