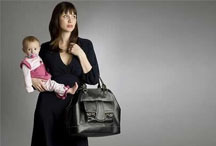 Who said it?
'It's the imperfections that make us human' - Siobhan Freegard of parenting website Netmums reassures the one in five mums who have admitted in a survey that the pressure to be a 'perfect parent' has forced them to lie to friends about things like how much TV their children watch or what they eat. Could this be the start of the backlash against the maddening stereotype of the 'yummy mummy'?
Published: 17 Jan 2011
Last Updated: 09 Oct 2013
.
Find this article useful?
Get more great articles like this in your inbox every lunchtime