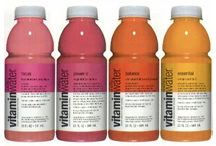 Who said it?
'We considered that they would not expect a 'nutritious' drink to have the equivalent of four or five teaspoons of added sugar.' - The Advertising Standards Authority (ASA) says a Coca-Cola advert labelling its Vitamin Water drink 'nutritious' is misleading, as the drink contains about a quarter of a consumer's guideline daily amount of sugar.
Published: 19 Jan 2011
Last Updated: 09 Oct 2013
.
Find this article useful?
Get more great articles like this in your inbox every lunchtime