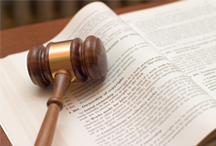 Who said it?
'I have been subject to criminal attack. My e-mails have been hacked. I have had death threats and bomb threats'- Lawyer Andrew Crossley from firm ACS: Law tells a court he is withdrawing from a series of high-profile cases against illegal file-sharers following attacks from hackers. The firm has been criticised for the heavy-handed approach it has used during the cases.
Published: 25 Jan 2011
Last Updated: 09 Oct 2013
.
Find this article useful?
Get more great articles like this in your inbox every lunchtime