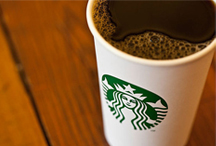 Who said it?
'Our baristas have worked hard to offer incredible service, so it's right that they share in the company's success' - Starbucks baristas in the UK will be given shares worth up to £500 following the coffee chain's Christmas success. Darcy Willson-Rymer, MD for Starbucks UK, said about 6,700 staff will receive the bonus.
Published: 27 Jan 2011
Last Updated: 09 Oct 2013
.
Find this article useful?
Get more great articles like this in your inbox every lunchtime