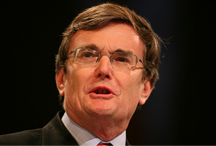 Who said it?
'They have got an awful combination of arrogance and incompetence - most of them could not negotiate their way out of a paper bag' - Lib Dem Treasury spokesman Lord Oakeshott resigns after criticising the government's deal with banks, saying the deal to curb bonuses and boost lending was too soft.
Published: 10 Feb 2011
Last Updated: 09 Oct 2013
.
Find this article useful?
Get more great articles like this in your inbox every lunchtime