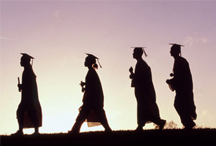 Who said it?
'The reality is that as a country we haven't been very good at creating graduates that are specialised in areas that employers are demanding.' - Mike Fetters, graduate director at totaljobs.com, explains why more than a third of graduates have claimed the dole since leaving university.
Published: 14 Feb 2011
Last Updated: 09 Oct 2013
.
Find this article useful?
Get more great articles like this in your inbox every lunchtime