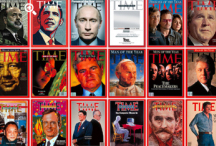 Who said it?
'Part of what's going on here, rightfully or wrongfully, is that the body rejected the transplant' - Ken Doctor, a media analyst at California's Outsell, shares his thoughts with Bloomberg on why Time Inc's new chairman and CEO Jack Griffin was ousted just 6 months into the job.
Published: 18 Feb 2011
Last Updated: 09 Oct 2013
.
Find this article useful?
Get more great articles like this in your inbox every lunchtime