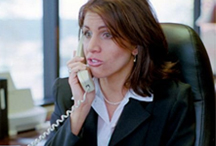 Who said it?
'If we carry on as we are, and if we aim for 50% women on boards, it will take 70 years to get there' - Lord Davies, who's delivering an official review this week on the number of women in board roles, tells the Observer that if top companies carry on as they are, equality will be seven decades away.
Published: 21 Feb 2011
Last Updated: 09 Oct 2013
.
Find this article useful?
Get more great articles like this in your inbox every lunchtime