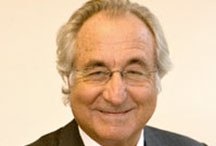 Who said it?
'I'm not the kind of person I'm being portrayed as...I am a good person.' - Bernie Madoff, the ex-financier serving a minimum 150-year prison sentence for the biggest fraud in US history, tells New York magazine that people should feel sorry for him, and attributes some of the blame to clients who failed to question how their money was being handled.
Published: 28 Feb 2011
Last Updated: 28 Feb 2011
..
Find this article useful?
Get more great articles like this in your inbox every lunchtime