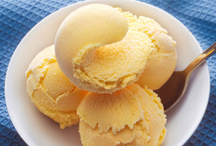 Who said it?
'You can buy alcohol and tobacco but not breast milk in Westminster.' - Icecreamist founder Matt O'Connor seems surprised after Westminster council banned him from selling ice cream made from breast milk because of health concerns. Shudder.
Published: 02 Mar 2011
Last Updated: 09 Oct 2013
.
Find this article useful?
Get more great articles like this in your inbox every lunchtime