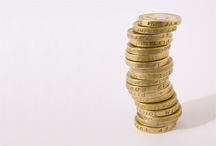 Who said it?
'Mobile talent needs a good reason to do business in the UK, so the Chancellor should signal a road map for reducing the 50p tax rate' - In a letter to George Osborne, CBI Director-General John Cridland says the 50p tax rate will damage the City and undermine UK competitiveness.
Published: 07 Mar 2011
Last Updated: 09 Oct 2013
.
Find this article useful?
Get more great articles like this in your inbox every lunchtime