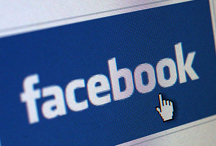 Who said it?
'The 'wisdom of friends' could be a bigger driver of movie viewership than the 'wisdom of crowds' - Goldman Sachs analyst Ingrid Chung comments on the news that Warner Brothers is making some of its films available to watch on Facebook.
Published: 09 Mar 2011
Last Updated: 09 Oct 2013
.
Find this article useful?
Get more great articles like this in your inbox every lunchtime