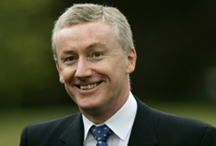 Who said it?
'Will the Government have a debate or a statement on freedom of speech and whether there's one rule for the rich like Fred Goodwin and one rule for the poor?' - MP John Hemming reveals during a House of Commons debate yesterday morning that ex-RBS chief Fred Goodwin has taken out a superinjunction which means the media can't reveal any details on information he is attempting to conceal.
Published: 11 Mar 2011
Last Updated: 09 Oct 2013
.
Find this article useful?
Get more great articles like this in your inbox every lunchtime