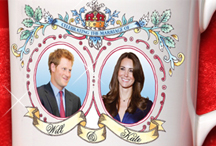 Who said it?
'A beautiful cup to commemorate the most beautiful occasion' - So reads the description of a mug being sold by Guandong Enterprises to celebrate the Royal Wedding. There's only one problem - the image on the cup shows Prince Harry, rather than Wills. Whoops...
Published: 17 Mar 2011
Last Updated: 09 Oct 2013
.
Find this article useful?
Get more great articles like this in your inbox every lunchtime