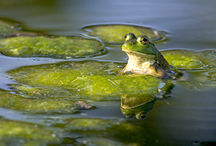 Who said it?
'You will enjoy doing new things: Being scruffy. Taking in new smells; manure, compost ... Bonding with a good shed. Being boiled in your greenhouse. Gazing at pond life' - An ad written by Northallerton estate agent Ian Bebbington has caused uproar after it appeared to describe local residents as smelly, 'scruffy' and 'pond life'. Bebbington, though, insists the ad was merely a light-hearted list of suggestions about what to do with the large garden - apparently, he's 'gobsmacked' about the reaction it caused...
Published: 18 Mar 2011
Last Updated: 09 Oct 2013
.
Find this article useful?
Get more great articles like this in your inbox every lunchtime