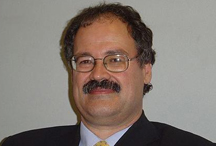 Who said it?
'I have sacked my spell-checker' - The Telegraph's City Diary reports Howard Archer, chief economist at IHS Global Insight, warned in a research note that there was a record shortfall in the 'public fiancés'. Of course, he meant public finances - but despite blaming his spell-check, he admits it could have been worse: 'I have to admit that I have left out the 'l' in the public part of public finances before."
Published: 23 Mar 2011
Last Updated: 09 Oct 2013
.
Find this article useful?
Get more great articles like this in your inbox every lunchtime