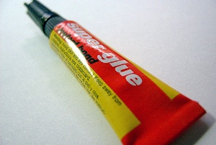 Who said it?
'I think he got a kick out of being Mr. Super Glue... Who doesn't love super glue?' - Harry Coover's daughter tells the New York Times that despite holding over 460 patents, he didn't mind being known for his 'most outstanding invention,' Super Glue. Harry Coover died over the weekend of congestive heart failure at the age of 94.
Published: 28 Mar 2011
Last Updated: 09 Oct 2013
.
Find this article useful?
Get more great articles like this in your inbox every lunchtime