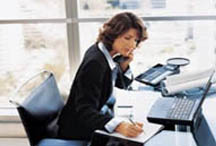 Who said it?
'I don't see why women are shut out of banks, or insurance, or companies listed on the stock exchange.' - Ursula von der Leyen, Germany's minister for labour, says the German government wants to see around 30% of executive boards made up by females. But although 30 of Germany's top companies have pledged to increase the number of female executives, they're against the introduction of quotas.
Published: 31 Mar 2011
Last Updated: 09 Oct 2013
.
Find this article useful?
Get more great articles like this in your inbox every lunchtime