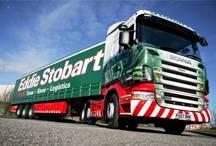 Who said it?
'Why can't we have good-looking trucks on the road and why can't we have smart drivers?' The Telegraph recalls a rare media statement by Edward Stobart, who died yesterday, on how he built up the lorry empire
Published: 01 Apr 2011
Last Updated: 09 Oct 2013
.
Find this article useful?
Get more great articles like this in your inbox every lunchtime