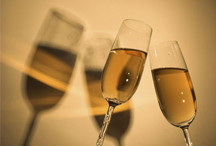 Who said it?
'Wine of Austrila' - Trading standards officials in Cardiff seize hundreds of bottles of fake Jacob's Creek wine, after a spelling error gave the counterfeit away. There is another way of telling the wine's dodgy though - apparently, it tastes awful. Although, arguably not much worse than your average bottle of supermarket plonk...
Published: 06 Apr 2011
Last Updated: 23 Jul 2013
.
Find this article useful?
Get more great articles like this in your inbox every lunchtime