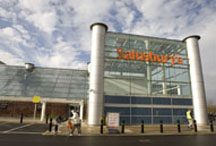 Who said it?
'What's the point of ordering home delivery if they don't deliver?' - A customer, quoted in the Metro, comments on the news that Sainsbury's has banned its drivers from delivering to flats above the first floor, in case they injure themselves on the stairs.
Published: 14 Apr 2011
Last Updated: 09 Oct 2013
.
Find this article useful?
Get more great articles like this in your inbox every lunchtime