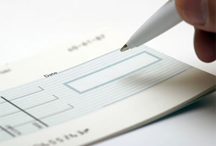 Who said it?
'This sort of significant change cannot just go through on the nod' - Andrew Tyrie, chairman of the Commons treasury select committee, explains why it has reopened an inquiry into the reasons behind banks' determination to abolish the cheque.
Published: 15 Apr 2011
Last Updated: 09 Oct 2013
.
Find this article useful?
Get more great articles like this in your inbox every lunchtime