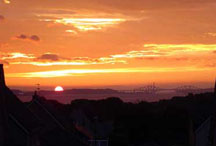 Who said it?
'You can have two birthdays, two weddings and two wedding anniversaries on the same date - on separate days - in less than an hour's flight across [the ocean], without leaving the Samoan chain' - Samoan prime minister Tuilaepa Sailele Malielegaoi persuades islanders of the benefits of going forward one day so the country can be more in sync with its trading partners in New Zealand and Australia.
Published: 10 May 2011
Last Updated: 09 Oct 2013
.
Find this article useful?
Get more great articles like this in your inbox every lunchtime