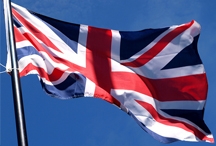 Who said it?
'You're often better spending £5 on a top-notch curry in Birmingham or a homemade steak-and-ale pie in a country pub in Devon than forking out £30 in a restaurant for a modern European concoction that tastes like it came from a can' - Lonely Planet author David Else gives his verdict on Britain. Apparently, much of what passes for 'modern' food, especially in London, is overpriced and he warns tourists that 'Britain ain't cheap.'
Published: 11 May 2011
Last Updated: 09 Oct 2013
.
Find this article useful?
Get more great articles like this in your inbox every lunchtime